Light in the dark
Details

Gepubliceerd: woensdag 27 augustus 2008 23:29
For going out in the dark with a small boat the sea rules indicate that the minimum requirement is a normal electric flashlight (which you need to turn on early to prevent a collision).

For kayaking this isn´t so easy and a better solution, to make sure you are visible, is a light/lantern that will "show a steady light over the horizon at 360 degree"

Quite a lot of Dutch kayakers, paddling in the dark on their weekly evening-club-events are busy inventing nice solutions. Myself, I used until now a PETZL LED-headlantern whereon I clicked additional two cycle-led-lanterns on the backside of the headstrap as well, showing thus 3 white lights at different positions.
I became serious in using this after almost having been in collision with a speedboat traveling at very high speed and showing no lights at all(probably a smugler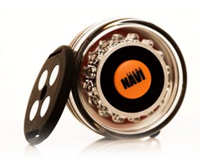 A few weeks ago I was surveying in a big shop with boat-products.

When I found a perfect 360 degree lantern, which clearly is also developed for use in the kayak, I did not have to think very long to decide I wanted to have it: this is the safest investment I can do. Obviously my girlfriend had the same opinion because I was not allowed to buy it myself and had to accept it as a gift from her. THX again!!!!

Yesterday evening I tried it first time on a club-outing. I was probably very, very visible because I got only very positiv remarks. One member reported having spotted me at the other side of the lake being almost 800m away even when it was not yet completely dark at that moment. The light is so strong that nearby paddlers almost got blinded and I had to paddle in the back.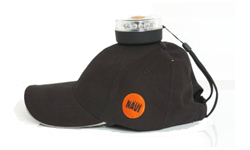 The lantern (NAVI LIGHT) is a newly developed Norwegian product and delivered by www.navisafe.no. It has 16 LED lights and it is waterproof down to 2 meters and will therefore function if you fall in the water.
The lantern will give emergency flash/strobe for five days and a constant light for 24-30 hours on only three AAA batteries. The weight is 155 grams with batteries.

The best way to use Navi light is to fasten it on a cap with the strong magnet. However, it can also be fastened around the head with an additional optional strap.